INVT Single-phase 230V 5kW LCD MPPT built-in 48V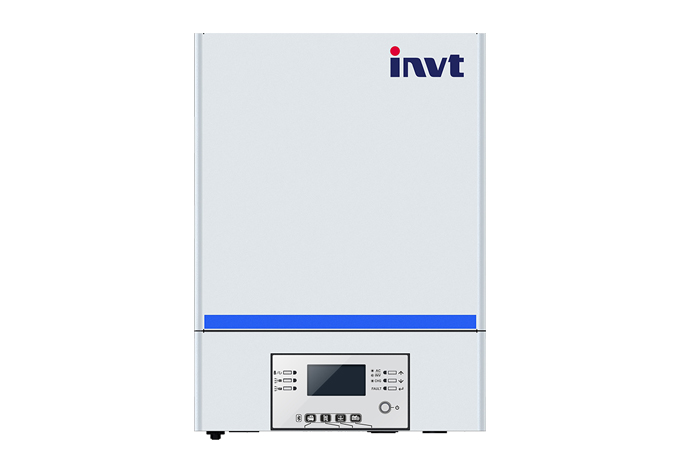 INVT Single-phase 230V 5kW LCD MPPT built-in 48V
XN1.5-5kw single-phase off-grid solar inverter is suitable for non-power area, nomadic area, communication base station, power instability area, island, border post, scenic area management office, newspaper booth, battery pack matching of battery manufacturer, etc.
Equipped with LED display, XN3-5kw single-phase off-grid solar inverter supports USB/RS232/RS485/Bluetooth/ Dry-contact, with exquisite design and high cost performance.

1. Efficient
* High PV input voltage range
* High AC input voltage range
* 150% overload
* Output power factor is 1.

2. Flexible
* Multi charging voltage settings & multi working modes
* Non linear load can be connected
* Built in 100A MPPT solar charger

3. Reliable
* Support battery balancing function which can optimize battery performance and prolong battery life
* High frequency isolation
* Built in dustproof kit for harsh environment.

4. Convenient
* Home appliance design, easy to operate
* Small in size, light in weight, easy to install.