Pylon UP2500 2.84kWh Li-Ion Solar Battery 24V with CAN connection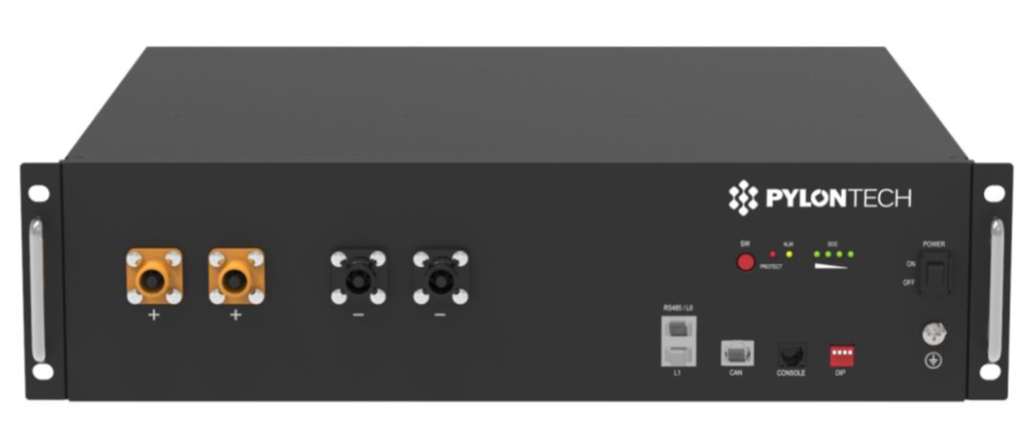 Pylon UP2500 2.84kWh Li-Ion Solar Battery 24V with CAN connection
Pylon US2500 CAN - Voltage 24V

Nominal Wh 2840

6000 Cycles at 80%



The solar battery is ONLY Compatible with 24V Voltronic and 24V Victron inverters

View a complete range of Kodak and Pylon hybid storage systems and design a bespoke solution in seconds using Quick Quote.



Comes with CAN communication.

RS485 communication supports Voltronic 24V inverter

CAN communication supports Victron 24V inverter

Supports maximum 20 pcs in parallel connection

Key battery parameters setting:

Nominal Voltage: 25.6VDC
Charging voltage: 28.4VDC
Float & Bulk Charge Voltage: 28.4VDC
Cut-off voltage: 23.2VDC
Recommend charge/discharge current = 55A * N (N=Number of parallel batteries)


You can register the Pylon UP2500 for an additional 3 years of manufacturer warranty for free. Go to http://www.pylontech.com.cn/service/support and complete the information in the 'sign up battery' page.